Mr. Carter congratulates the Beresfords on their successes at the agency but he gives them a warning that Moscow has become suspicious of the failure to hear from their agents and that they have despatched a m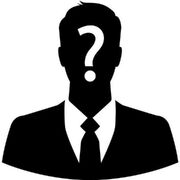 an to investigate. The agent is known to them, having caused them problems in the past, but he is master of disguise and linguistics. He is also the deviser of the "No. 16" code and they expect him to turn up at Blunts although he has never met the real Theodore Blunt and doesn't know that Tommy has been impersonating him. The Beresfords are given other known codes to watch out for and are asked to cooperate as much as they can with "No. 16" to help Carter get to him.
The two go back to the agency where they find that too many leaves have been torn from a calendar and that it shows the date as Sunday the sixteenth, six days hence. Albert tells them that could only have been done by a client who waited for some time for them that morning – a hospital nurse.
After a short while, another client is shown in - a fair, bearded man who goes by the name of Prince Vladiroffsky who starts to use the codes communicated to them by Mr. Carter. Upon being questioned, the Beresfords tell him that treachery is afoot. "No. 16" assumes that Tuppence is an agent known as "Marise" and suggests that she lunch with him at the Blitz Hotel and that they then meet Tommy later on at Headquarters. They leave and Tommy communicates with Mr. Carter whose men have been listening into the conversation in the office. Going to the Blitz, the "Prince" and Tuppence dine, served by waiters some of whom are policemen in disguise. They then go up in the lifts to the "Prince"'s suite but when they fail to appear some time later, the lift boy tells Tommy and Mr. Carter that he took them to a different floor instead. They have been spotted going into the room of a Mrs. Van Snyder of Detroit and, breaking into this room, they find the room's occupant bound and gagged. "No. 16" took Tuppence through into an adjoining room booked by an invalid French man and his nurse (more agents of No. 16) and made his escape that way with Tuppence as a hostage, drugged and disguised as the invalid.
Tommy is distraught at the thought of what might be happening to Tuppence. Albert tries to cheer him up, reminding him of Tuppence's resourcefulness. In talking to Albert, Tommy is struck by an idea and races back to the Blitz where he and one of Carter's men go back to Mrs. Van Snyder's room. They find the lady still there, recovering on the bed. Under the bolster on the bed, Tommy finds Tuppence – he realised that there wasn't enough time to bind and gag Mrs. Van Snyder, drug Tuppence and disguise her as a Frenchman. Therefore she must still have been in the room and, remembering the bolster as a hiding place from childhood games, saw that as the only place she could be. He also unmasks "No. 16" – Mrs. Van Snyder in disguise.
Tuppence quickly recovers and the two decide to give up the agency, for no other reason that, as a delighted Tommy is informed, Tuppence is expecting a baby.
References or Allusions
References to other works
The reference to Bee-keeping and Vegetable Marrow-growing in The Man Who Was No. 16 are humorous allusions to the retirement plans of Sherlock Holmes and Hercule Poirot.
References to actual history, geography and current science
In The Man Who Was No. 16, the Blitz Hotel is a play on words on London's Ritz Hotel. Christie uses the same location (and the same name for it) in the 1925 novel The Secret of Chimneys.
Community content is available under
CC-BY-SA
unless otherwise noted.