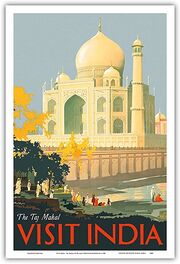 India is a country in South Asia. Between 1858 and 1947 it was ruled by the British Crown (AKA the British Raj). The area where India is located also sometime was called the Indian subcontinent.[1]
None of the novels by Agatha Christie takes place in India, but many characters have connections there. Among them several retired army officers.
India and Agatha Christie
Agatha Christie's first husband, Archibald Christie, was born in Peshawar in India.
Characters with a connection to India
References