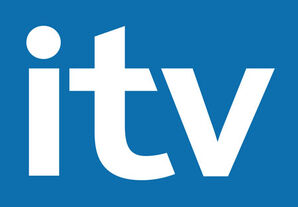 ITV is a major commercial public service TV network in the United Kingdom. Launched in 1955 under the auspices of the Independent Television Authority (ITA) to provide competition to the BBC, it is also the oldest commercial network in the UK. Since the passing of the Broadcasting Act 1990, its legal name has been Channel 3, the number 3 having no real meaning other than to distinguish it from BBC One, BBC Two and Channel 4. In part, the number 3 was assigned as televisions would usually be tuned so that the regional ITV station would be on the third button, the other stations being allocated to the number within their name.
ITV is a network of television channels operating regional television services as well as sharing programmes between each other to be displayed on the entire network. In recent years, several of these companies have merged so that currently, the fifteen franchises are currently in the hands of three companies.
ITV is to be distinguished from ITV plc, the company that resulted from the merger of Granada plc and Carlton Communications in 2004 and which holds the Channel 3 broadcasting licences in England, Wales, southern Scotland, the Isle of Man and the Channel Islands. Similarly ITV1 is the brand used by ITV plc for the Channel 3 service in these areas. Of the companies external to ITV plc, STV and UTV use their own brands in their own respective areas (northern and central Scotland and Northern Ireland).
ITV and Agatha Christie
The LWT (a regional part of ITV) produced several television series and films based on the works by Agatha Christie in the early 1980s.
Thames Television (also a regional part of ITV) produced a television series in 1982.
Agatha Christie's Poirot was first produced by LWT, but was later taken over by ITV. Agatha Christie's Marple was produced by ITV from the start.