Five Little Pigs is an episode of the television series Agatha Christie's Poirot. It is an adaptation of the novel with the same name. The script was written by Kevin Elyot, and the episode was directed by Paul Unwin.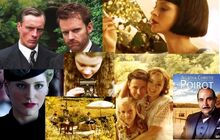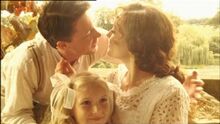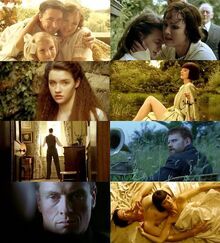 Comparison with the original story
There were a few major changes in this version:
One was that Philip Blake's affections were not for Caroline, as in the book, but for Amyas, thus making Philip Blake gay.
Caroline was executed in the adaptation, instead of being sentenced to life in prison and then dying a year into her jail sentence, as in the book.
Carla's name was also changed to Lucy, and she does not have a fiancé in the film. Nor, in the film, does she fear she has hereditary criminal tendencies; she merely wishes to prove her mother innocent of the crime.
Furthermore, after Poirot exposes Elsa as Amyas' murderer, Lucy aims at her with a pistol, with Elsa provoking Lucy to shoot her and Poirot urging Lucy to spare Elsa's life so that justice can truly be served. Eventually, Lucy lowers her pistol and Elsa leaves, broken and defeated.
Cast
Aidan Gillen as Amyas Crale
Aimee Mullins as Lucy Crale
Sophie Winkleman as Angela Warren
Talulah Riley as Young Angela
Patrick Malahide as Depleach
Annette Badland as Mrs Spriggs
Roger Brierley as Judge
Richard Teverson as Hollinghurst
Melissa Suffield as Young Lucy
Lottie Unwin as Young Caroline
Darien Smith as Young Amyas
Jacek Bilinski as Young Philip
Joel de Temperley as Young Meredith (as Joel De Temperley)
Tropes and themes
References
Community content is available under
CC-BY-SA
unless otherwise noted.