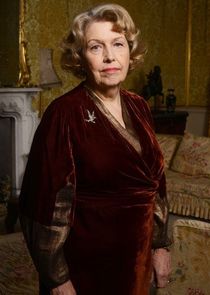 In the novel Curtain, Daisy Luttrell is a stern old lady, wife of Toby Luttrell. Together they bought Styles Court. Mrs Luttrell is a frail elderly lady, with an abundance of curly white hair, pink cheeks, and a pair of cold pale blue eyes. Daisy is not very good at playing bridge; she was said to ignore the rules of it. She calls her husband George.
Do not read if you haven't read the novel yet
Stephen Norton manipulated Toby Luttrell into shooting her wife and mask it as an accident. However, Toby shot her in the shoulder and she survived.
Portrayals