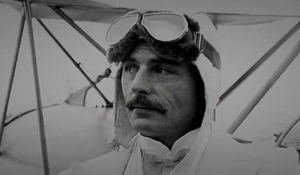 Colonel John Robert Armstrong, V.C.[1][2] is a character in Murder on the Orient Express. He is the father of Daisy Armstrong and the husband of Sonia Armstrong.
Colonel Armstrong has been played by Phil Dunster, among others, in various film adaptations of the story.
Biography
Early Life
John Robert Armstrong grew up as John Arbuthnot's best friend. His mother Lucy Armstrong was the daughter of Wall Street millionaire W.K. Van der Halt, so Armstrong was half-American and half-British. He is also part-Dutch because his maternal grandfather W.K. Van der Halt was Dutch.
The Great War
Armstrong and Arbuthnot both joined the 12th Ghurka Rifles Regiment, a British Indian Army infantry regiment. They would soon be joined by Edward "Teddy" Masterman, who became Armstrong's army batman - a personal servant during the military.
During their war career, Armstrong and Arbuthnot also met two unrelated Armstrongs: Thomas "Tommy" Armstrong, who served in The King's Royal Rifle Corps, and Selby Armstrong, a West Yorkshire native who would be killed in The Battle of the Somme in 1916. While in a battle, Armstrong saved Arbuthnot's life, further strengthening their friendship.
During his military career, Armstrong was awarded three medals for his bravery and valor: the Distinguished Service Order medal, the Military Cross medal, and the Victoria Cross medal.
After the War
When the war ended in 1918, Armstrong's service with the British Army ended, and he and Masterman relocated to New York City. While there, Armstrong fell in love with an aviatrix named Sonia Goldenberg, the daughter of famous Broadway tragedian Linda Arden. The two of them eventually married, and settled in a mansion called Edenfield, in Great Neck, Long Island.
Armstrong hired Masterman as the household butler, and Armstrong hired Antonio Foscarelli to be the household chauffeur, while Sonia Armstrong hired Hildegarde Schmidt as the household cook; Mary Debenham as the professional governess, her personal secretary, and the tutor to their children; Susanne Michel as the nursery-maid; and Greta Ohlsson as the nurse.
Not long afterward, their firstborn child Daisy Armstrong was born, and was idolized by her parents, the household, and most of the country. If anything were to happen to either of the parents, Daisy was to be the sole heiress to the Armstrong family fortune.
The Armstrong Kidnapping
One morning, Daisy was kidnapped by mercenary gangsters under the command of Chicago mob boss Lanfranco Cassetti.
3 days later, the gangsters demanded a ransom of $200,000 as a ransom for Daisy's return, and Colonel Armstrong, accompanied by Debenham, the police, and the New York Times Press paid the ransom, leaving the money in a designated area in the countryside, near the estate. However, a fortnight later,Daisy's body was discovered in the forest. As a result, Sonia, who was expecting another baby, went into premature labor, but miscarried in doing so: this specific miscarriage proved to be fatal, as Sonia died from the complications shortly afterward.
Heartbroken over the loss of his wife and children, Armstrong fatally shot himself.
Portrayals
Murder on the Orient Express (1974)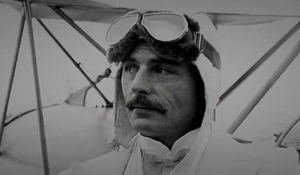 In the 1974 film, Colonel Armstrong's name "Robert Armstrong" is changed to "Hamish John Armstrong".
There is some ambiguity about the unit in which Colonel Armstrong served. Early in the show, Poirot mentions that Colonel Armstrong served in the "Scots Guards". Later he says to Colonel Arbuthnot that he was in the "Royal Scots", which is a totally different regiment. According to Colonel Arbuthnot, Colonel Armstrong had earned the Distinguished Service Order medal, the Military Cross medal during the First World War in France. There is no mention of the Victoria Cross or the fact that he saved Arbuthnot's life. Armstrong's service in a Scottish regiment is used by Poirot to establish a link between him and Beddoes during the investigation.
Hamish Armstrong and his wife are only shown once, in the beginning of the movie. Hamish, Sonia, and Debenham were all being driven by Foscarelli to the airport to see a performance of Salome, featuring Sonia's mother Linda Arden, in Washington, D.C. As they were boarding the biplane, they recieved shocking news that their child Daisy had been kidnapped a few hours earlier. They got into the biplane, which Debenham flew all the way back to The Armstrong Family Home, which was surrounded by New York Times reporters. Hamish was the first to exit the airplane, and escorted his wife while Debenham led them back to the house. Interviewed and swarmed by the press, Hamish and Sonia were unwilling to comment on the kidnapping.
Hamish and his wife are not seen again in the movie, but only mentioned.
Hamish and Sonia had apparently personally consulted the D.A. and his son Hector MacQueen for advice about the ransom money. Hector took a liking to Sonia Armstrong, thinking of her as a maternal figure since his own mother died when he was 8.
On hearing the news about Daisy's death, Sonia, who was pregnant, collapsed and was immediately hospitalized. The shock of the news sent her into premature labor, killing her and the baby she was pregnant with; as a result, Hamish committed suicide by gunshot.
Murder on the Orient Express (2001)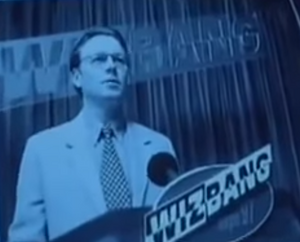 Instead of John Robert Armstrong, this character's name is Steve Armstrong, and instead of a British Army Colonel, he is a software designer tycoon.
Both he and Robert Arbuthnot are geniuses at designing and marketing software.
This version of Armstrong is given the most backstory out of the other versions. He is only seen in videos on Robert Arbuthnot's portable laptop.
Steve Armstrong was born in 1954 in Los Angeles, California, and grew up as the childhood friend of Robert Arbuthnot; Robert had moved away from Chicago, Illinois, when he was a little boy.
The two friends became so close that they even attended UCLA (University of California, Los Angeles) together as college roommates in 1972.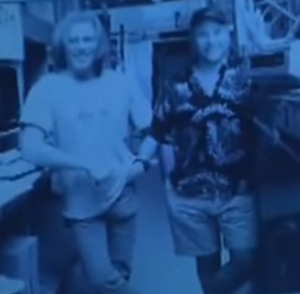 While in their final year of college, both of them created Cheetah Software in 1976. Cheetah Software turned out to be a successful operating system, so they both became software tycoons. Both of them graduated the same year with college degrees in Computer Studies.
Even though their career paths diverged, they remained close friends. While Arbuthnot would relocate to Seattle and create DigiSaurus in 1986, Armstrong relocated to New York City and created WizBang around the same time.
At some point after this, Armstrong fell in love with socialite Sonya Armstrong, the daughter of actress Linda Arden and a real estate developer. Eventually, both of them married, and had a daughter: Daisy Armstrong.
In 1997, Steve Armstrong attended Expo '97 in Boston, Massachusetts, where he made a major announcement that would effect the entire software industry: WizBang had grown so popular, it had threatened Microsoft's career.
Sometime after 1997, a mobster named "The Rattler" kidnapped Daisy from her home and demanded a ransom sum. When it was paid, The Rattler killed her anyway. This brought so much tragedy to the household that Sonya went into premature labor with the second child she was pregnant with; both of them died.
Consumed with grief, Steve Armstrong fired a bullet through the right side of his head with a pistol, killing himself instantly. He was 42 years old.
Agatha Christie's Poirot Murder on the Orient Express (2010)
Colonel Armstrong had a different set of medals in this adaptation. According to Colonel Arbuthnot, Armstrong won the Military Cross at the Battle of Passchendaele. Like in the original novel, Edward Masterman was his batman throughout the First World War.
Murder on the Orient Express (2017)
In the 2017 film, Colonel Armstrong is played by Phil Dunster.
Physical Appearance
In the 1974 film, Hamish Armstrong has brown hair, brown eyes, and a moustache.

His attire is a mix of an aviator's outfit and a white-and-off-white tuxedo. He wears a white-colored 1920s aviator's helmet and World War 1-era aviator resistor goggles with triplex glass lenses, split frames and fur lining. He also wears an off-white tuxedo jacket, an off-white high-cut tuxedo vest, a white button-down shirt, an off-white bow tie, a white silk scarf, white gloves, white pants, and white suit boots.
In the 2001 TV film, Steve Armstrong has dark brown hair (light brown hair when younger), brown eyes, and glasses. He stands the same height of Robert Arbuthnot: 6 feet tall.

During his UCLA years, his hair is light brown, shaggy, and chin-length. He wears a white t-shirt with the letters "LA" on it, a black wristwatch on his left wrist, grey jeans, and black shoes.
When he becomes older, his hair becomes darker, shorter, and more refined. His businessman attire is a white single-breasted suit jacket, a white button-down shirt, a black-and-white-checked tie, a black wristwatch on his left wrist, grey pants held up by a belt, and black shoes.
In most of the scenes in which he appears, Armstrong wears his businessman attire, except without the white jacket and checked tie.
Trivia
In the 1974 film, Colonel Armstrong's name is Hamish John Armstrong, and he served in the Royal Scots.

This would make sense as "Hamish" is the Scottish variation of "James".
In the 2001 film, although his date of birth is not given, it is assumed that, since he and Arbuthnot went to UCLA together at the same time, and graduated together at the same time, they would have had to be roughly the same age.
In a deleted scene in the 2017, Armstrong is standing in front of a 1934 Brown B-2 Racer.
Gallery
Murder on the Orient Express (2001)
References
↑ His sister in law Helena Goldenberg calls him Robert (chapter 4 of part 3) while his mother-in-law Linda Arden calls him John (chapter 9 of part 3)
↑

Only the V.C. is mentioned in the novel. Different medals are mention in the 1974 film.